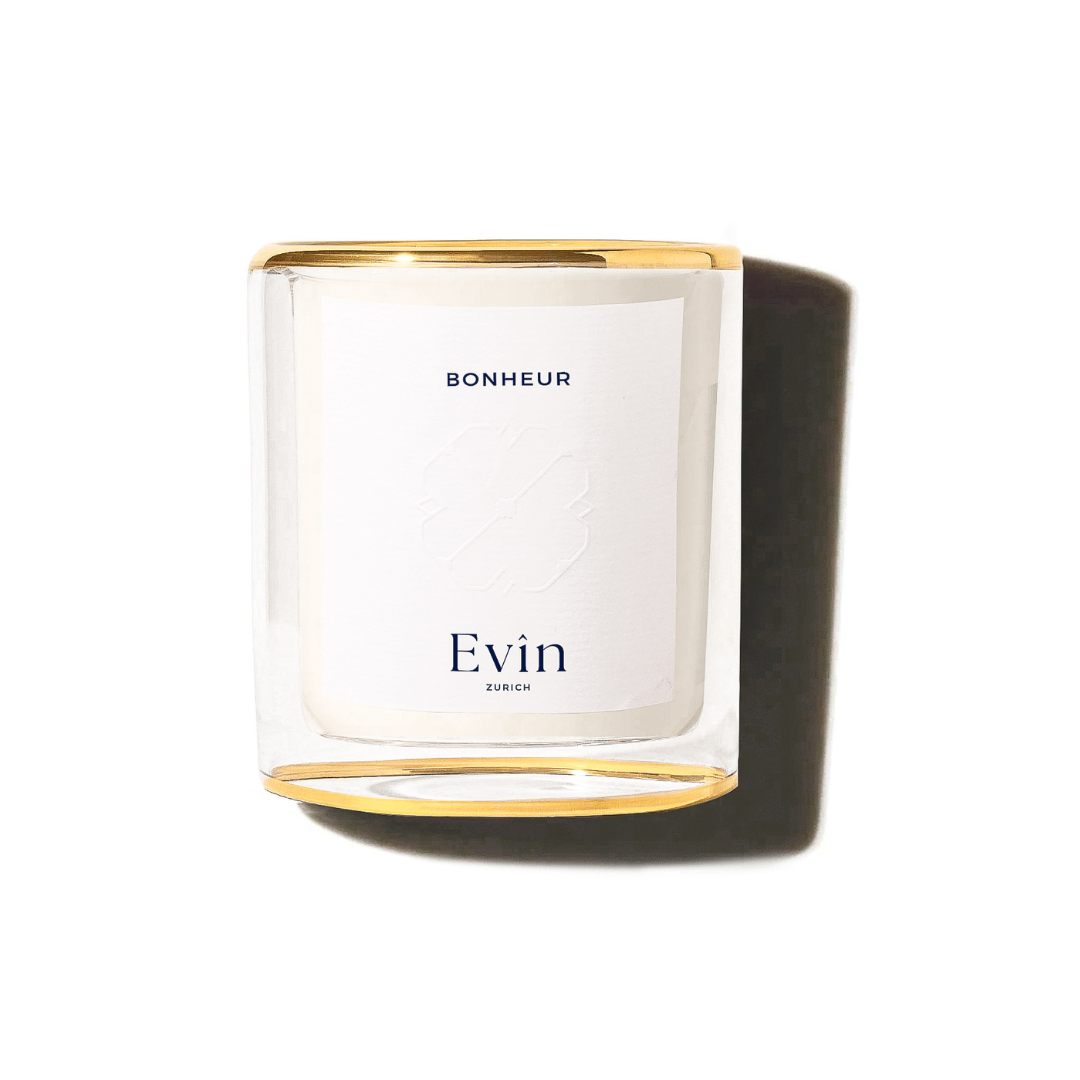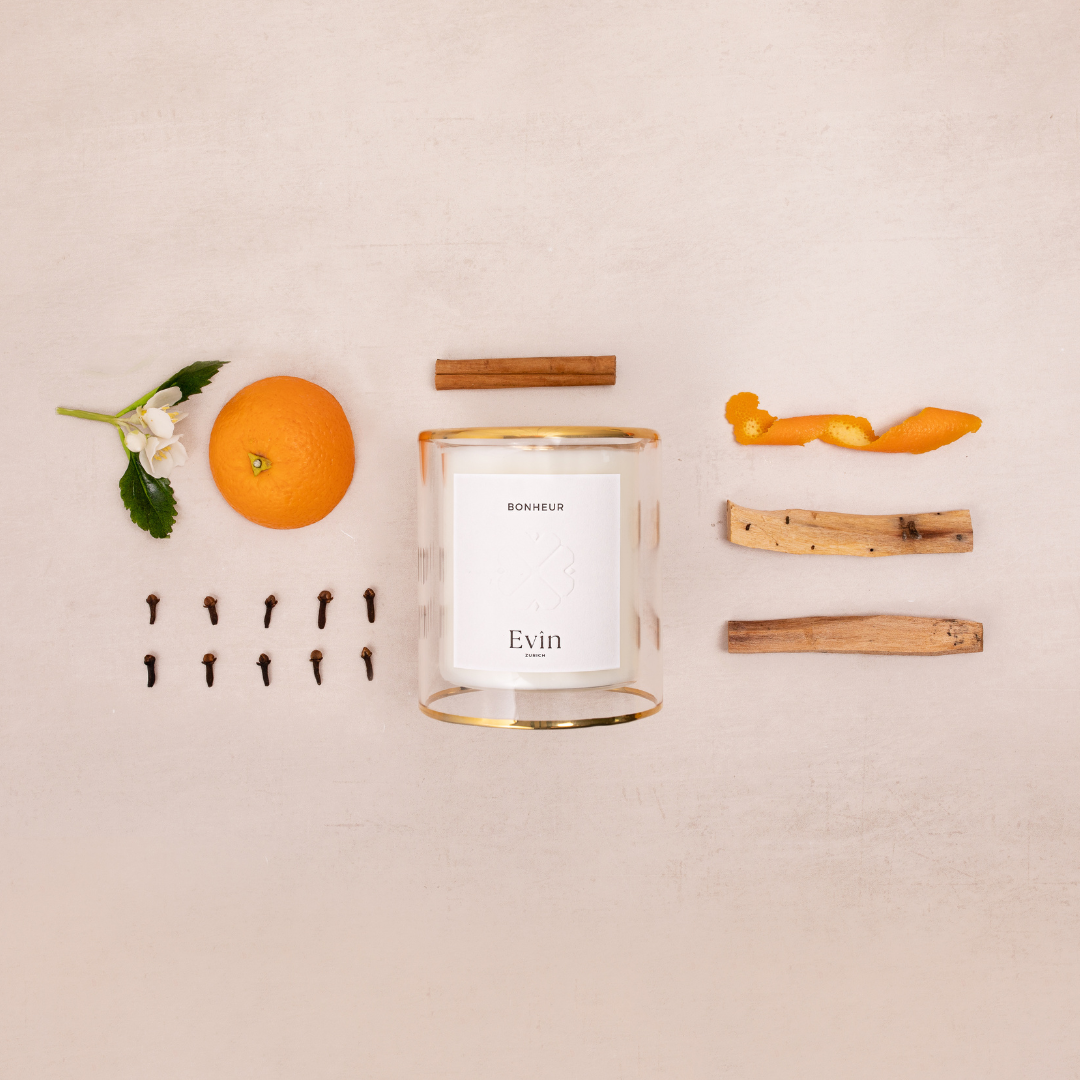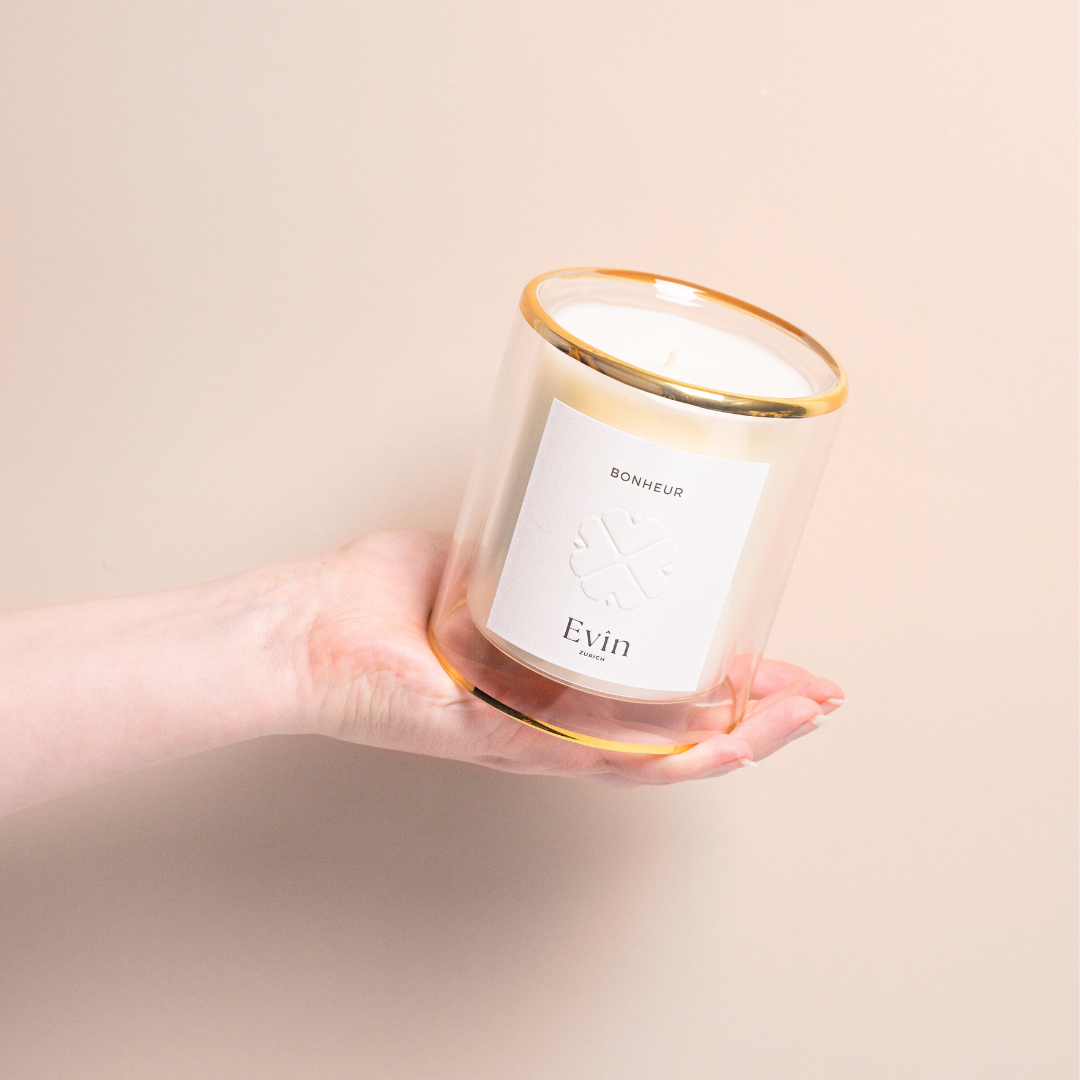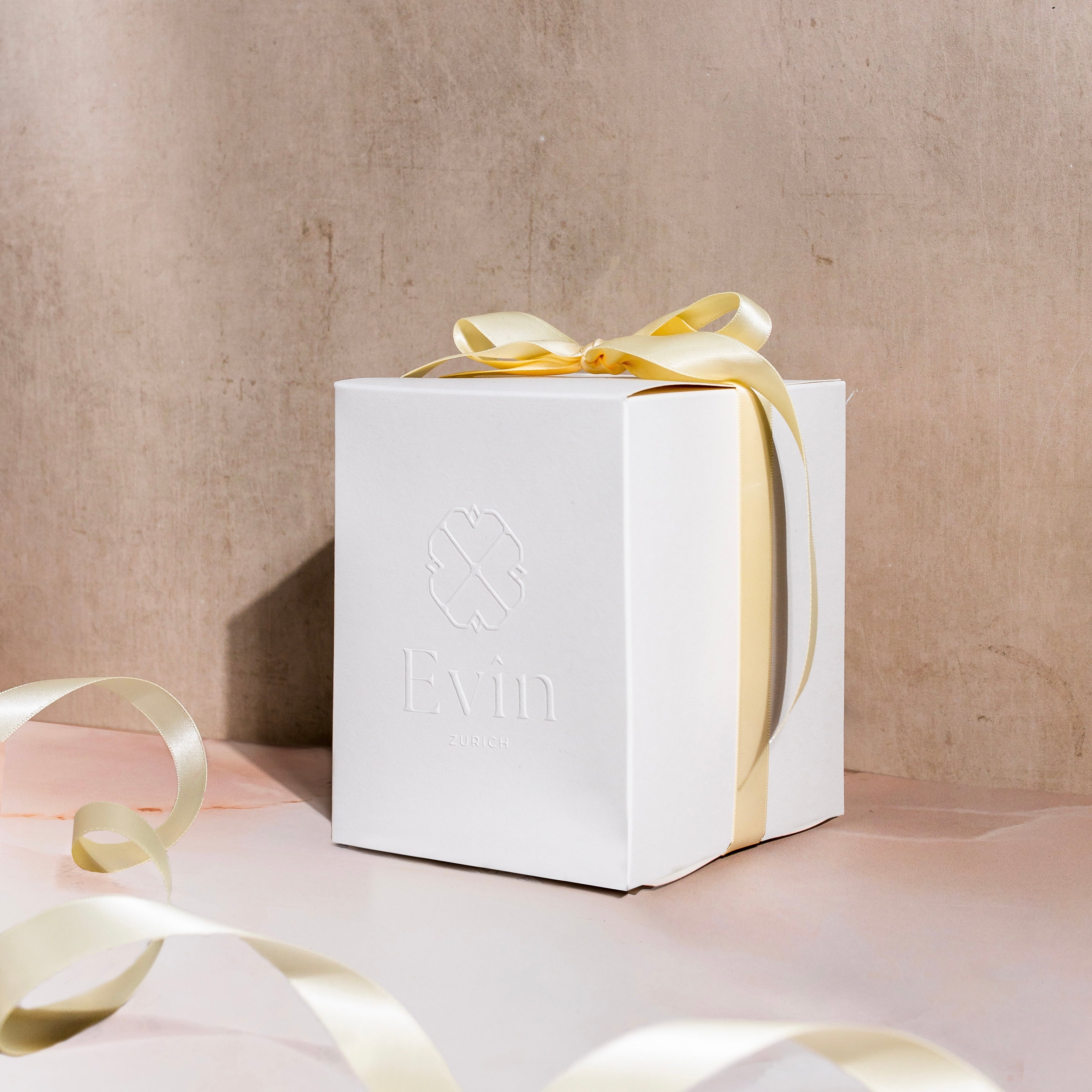 Description

information

Personal advice
Top Notes: Orange, Neroli, Jasmine.
Heart notes: cinnamon, carnation, fresh balm.
Base notes: amber, cedarwood, patchouli

This scented candle is a true mood lifter. Its scent will drive away sorrow and worry in no time. It contains a particularly effective essence: neroli. It dissolves inner fears and has a calming effect on our mind. Make it your morning ritual to light this scented candle to get ready for the day. It sweetens the start of the day - in the truest sense of the word. Because this scented candle strikes the perfect balance of sweet jasmine, bright citrus, neroli and cedarwood. Finished off with hints of patchouli and clove. This scented candle is made for relieving stress and calming down. Its scent penetrates deep into your subconscious, stabilizes, builds up, has a relaxing and stimulating effect at the same time.
Our collections are vegan, cruelty-free and phthalate-free. Organic cotton wick and a coconut wax blend guarantee a high quality Evîn candle.
The candle weighs 350 grams and burns for about 75 hours. Size: 9.5cm x 11cm (H)
You have questions about our scented candles
and can't find any answers? No problem.
Write us an email or give us a call.
hello@evincollection.ch
079 929 49 91
---
Returnable within 30 days of receipt.
Orders over 50 CHF are free of shipping costs
Shipment
Shipping faster
All Swiss orders are processed with Swiss Post.
We accept TWINT , credit cards and Paypal.
The shipping costs are CHF 9 for orders up to CHF 50
Orders over 50 CHF are free of shipping costs
Delivery time: 2-3 days from the time of order
delivery tracking
You will be able to track your package with the tracking number sent.
About Evin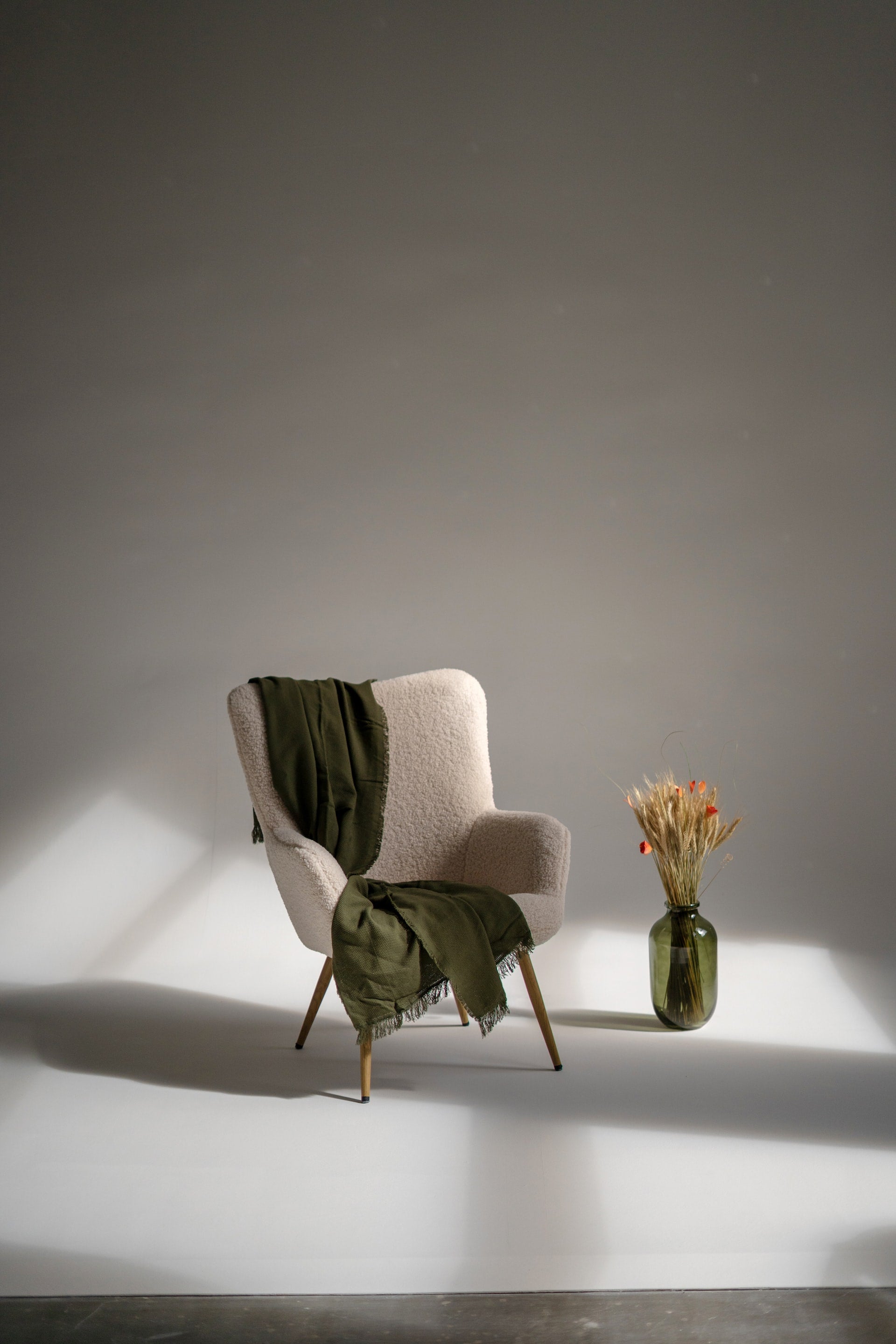 Handmade with love
Evîn is a Zurich-based boutique scented candle online shop that has been family-run since 2019 and was founded by Güllü Häberling. We lovingly handcraft room fragrances that enchant.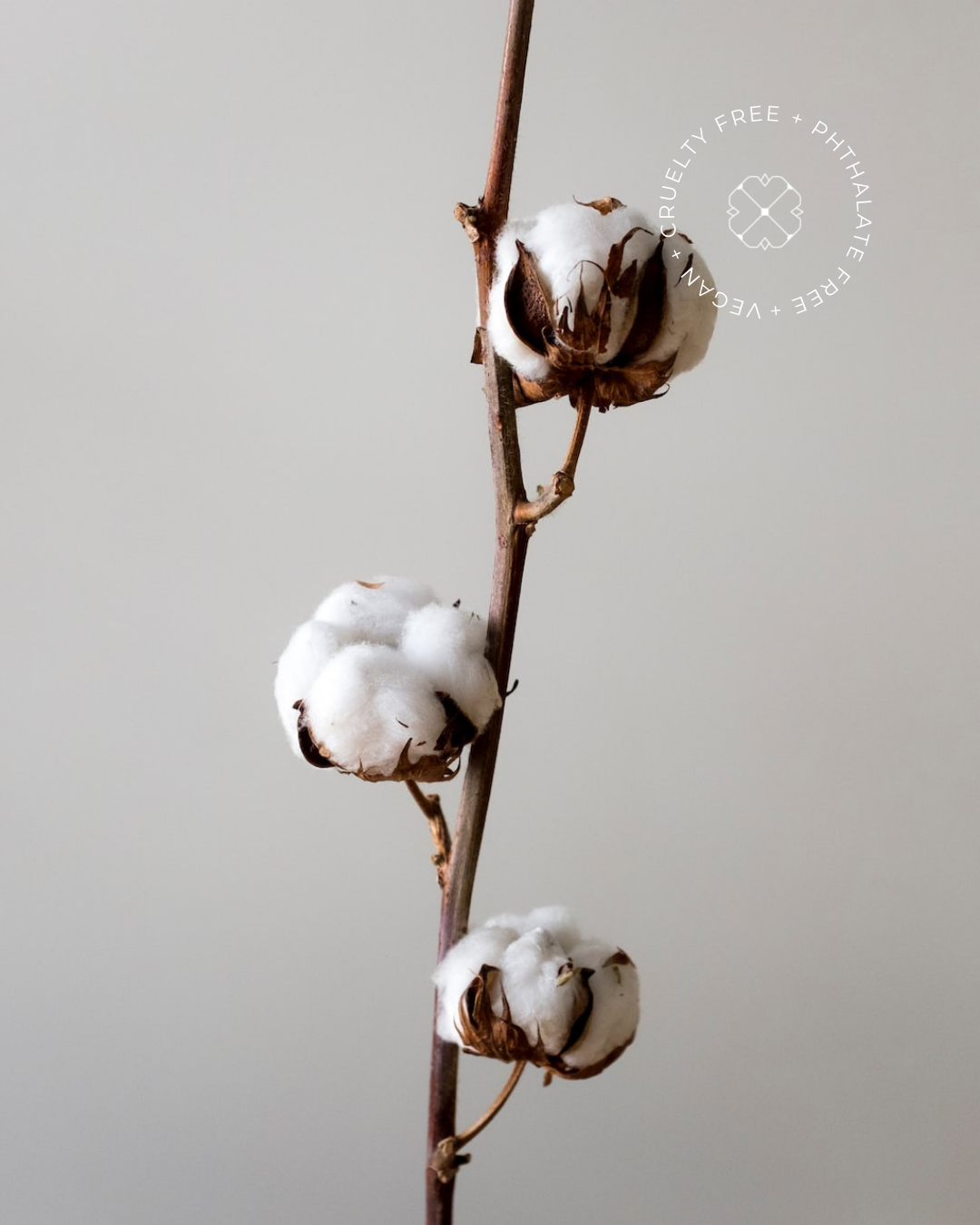 We promise
The scented candles are handcrafted with the finest fragrances using a blend of natural oil (60-70%) and quality perfume oil for a wonderful olfactory experience to create a thoughtful collection of niche fragrances with sustainability at its core.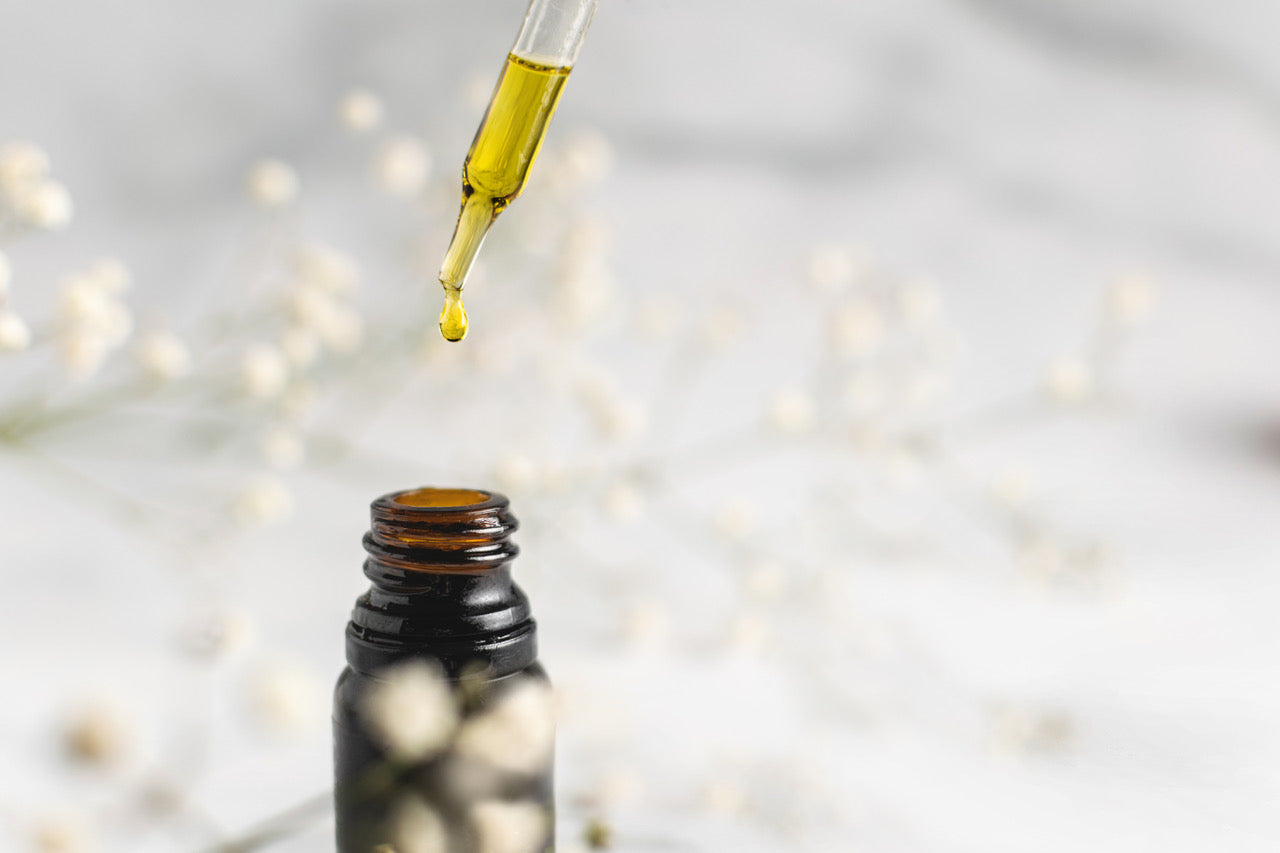 Highest quality
Each candle is handcrafted by us
Cast by hand in our studio.
We use a mix of
high-quality natural and
Perfume oils combined with
luxurious Coco Apricot Crème Wax - a vegan blend of natural apricot, coconut and
Soy. We attach great importance to
Ingredients of the highest quality and
ethically impeccable origin
use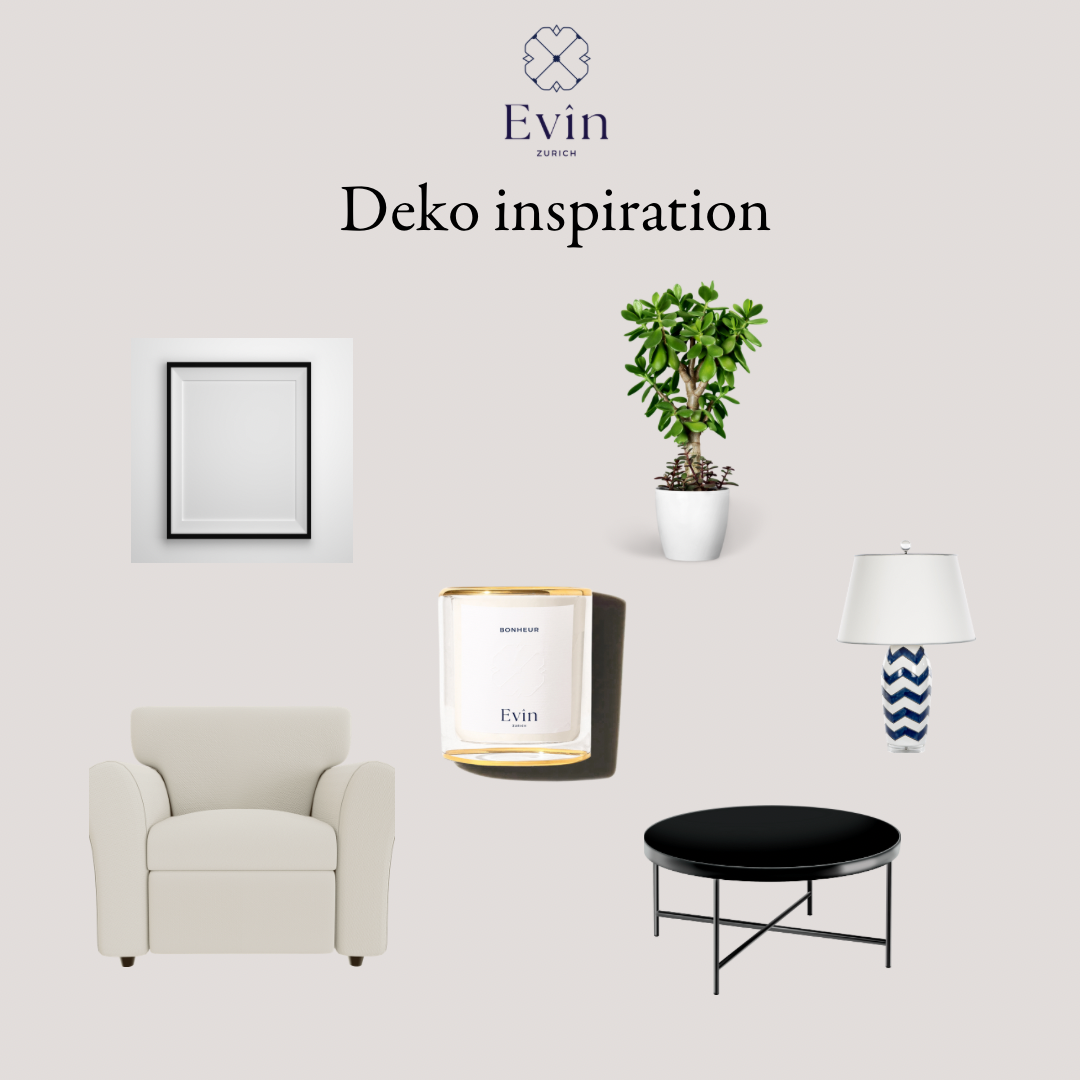 Interior design
Setup with Evîn
Furnishing and beautifying the apartment is a pleasure. This combination of colors and furniture looks elegant and modern. The scented candle BONHEUR in 14k golden glass gives the final fragrant touch.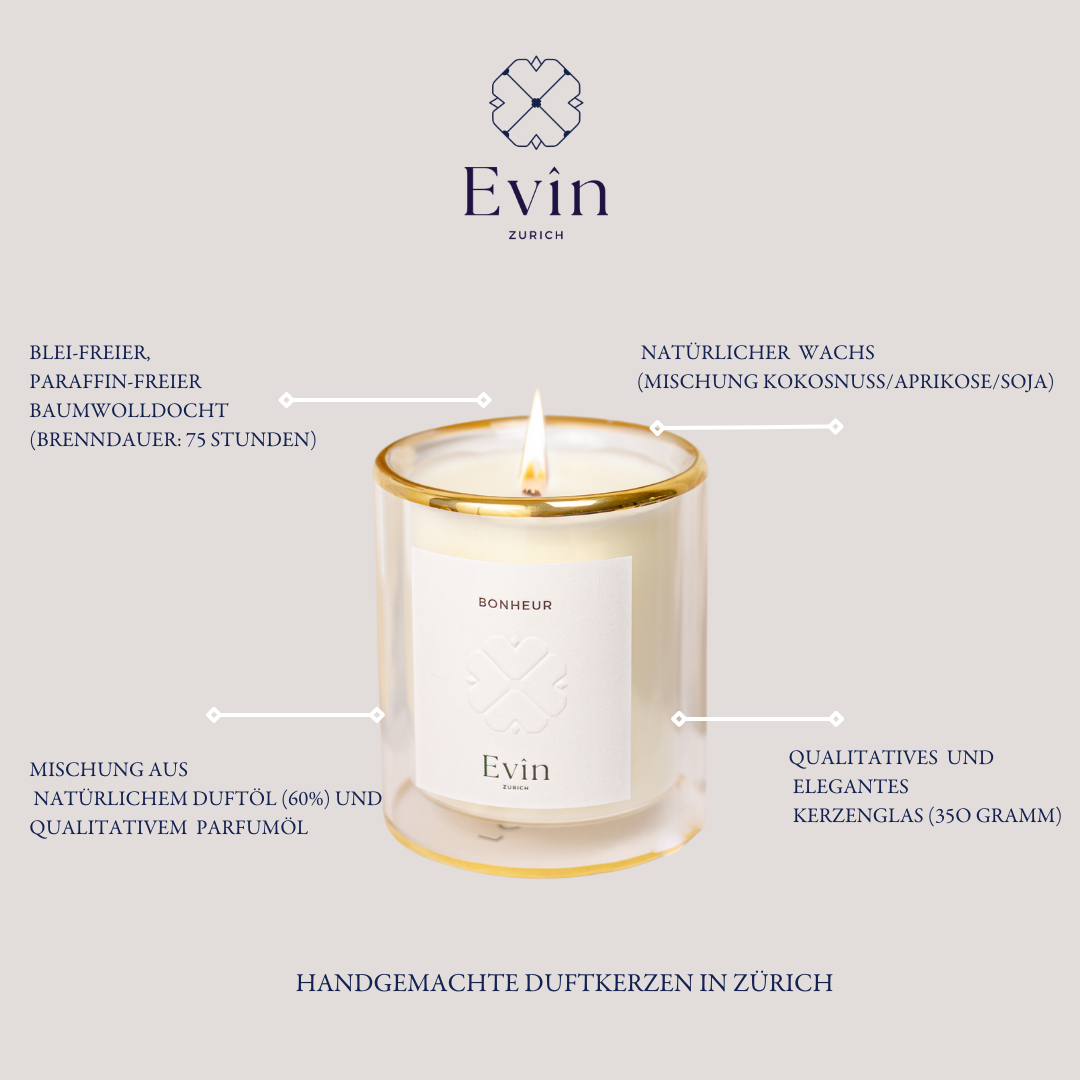 Reviews
Our customers say...
The amber gold is the perfect scent for these cold days. Since I got it, I can't help but lighting my new candle and enjoy the warmth that this fragrance gives to my house.It's the perfect gift for a candle lover:-) Ruveyda